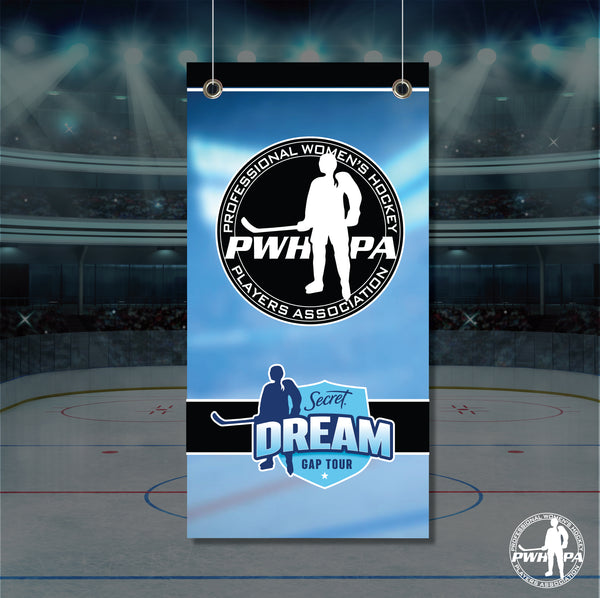 This 8"x15" custom banner proudly displays the PWHPA and Secret Dream Gap Tour logos and is made from a premium vinyl material. There are 30 banners up for grabs.
10 have been signed by Team Bauer players, 10 from Team Scotiabank and 10 from Team Sonnet. Banners will be selected at random upon purchase so it's a surprise which one you get!  
If you're a fan of hockey and want to support women in sport, you need this in your collection!